︎Han Sai Por is Singapore's only dedicated stone sculptor, renowned for her nature-inspired sculptures. Trained in the fine arts and landscape architecture, the founder of the Sculpture Society Singapore and former art educator has works on permanent display at numerous public places in Singapore including the Revenue House, National Museum of Singapore and Changi Airport, and in countries such as Japan, Malaysia, United Kingdom and United States. In 1995, she received the Cultural Medallion, Singapore and in 2005, the Outstanding City Sculpture Award, China. As a teacher, Han was one of two pioneer art educators to teach at the Nanyang Girls' High School in the new Art Elective Programme. Subsequently, she was a part-time teacher at Nanyang Academy of Fine Arts and LASALLE College of the Arts from 1987 to 1993, and then a part-time lecturer at the National Institute of Education 1994 to 1996. One of Asia's leading modern sculptors, she has participated in numerous international exhibitions and projects around the world, and her works can be found in many international institutions, public spaces and private collections.
以中文查看此页 / View this page in Chinese ︎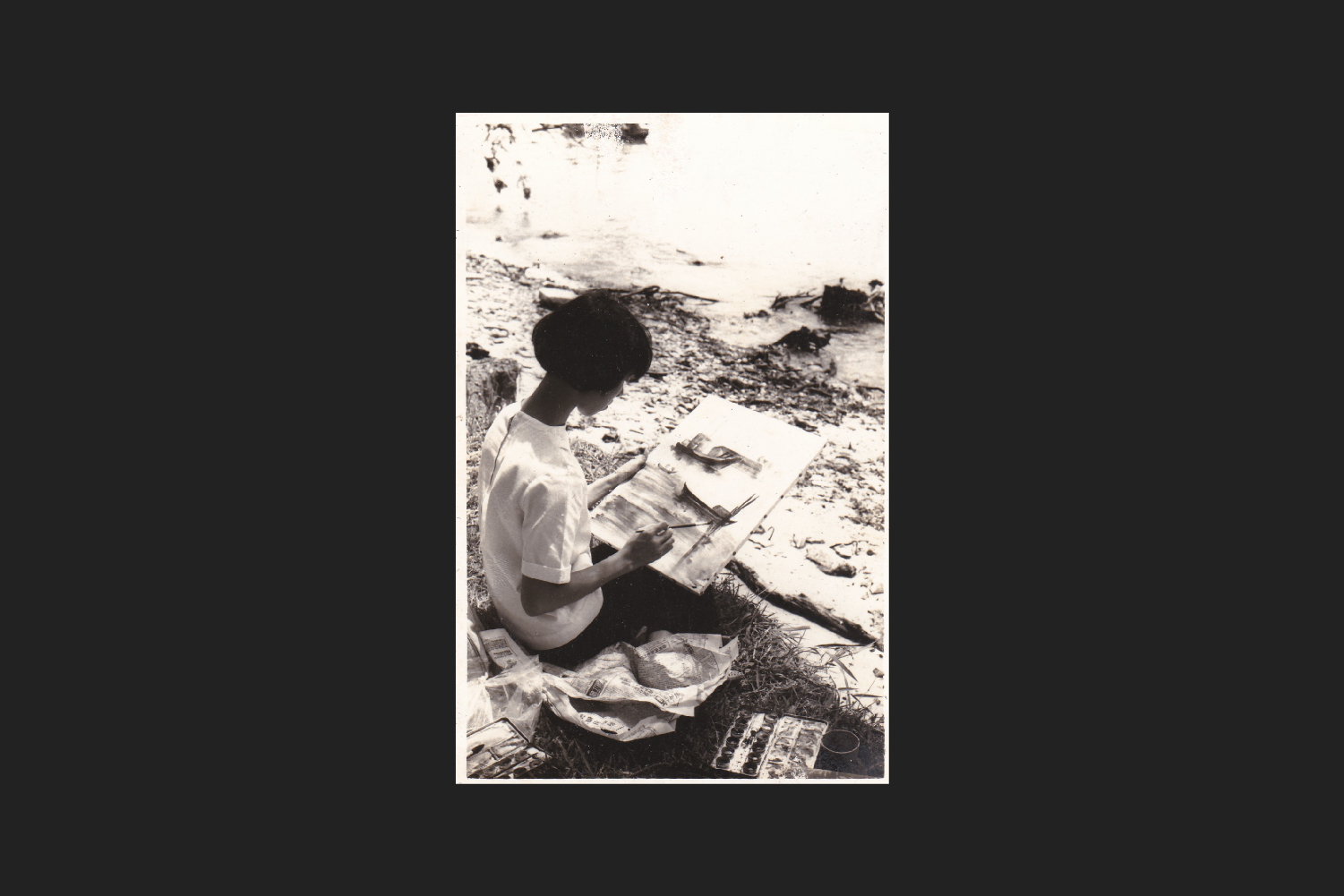 Transcripts of interviews between Han Sai Por and Chow Yian Ping
Chow Yian Ping: I also wanted to find out from you what kind of difficulties do you face as a female artist working in the field of sculpture in Singapore or in this region?

Han Sai Por: I am a female artist myself and I don't find it difficult. Because I can do tough work like a man. I can manage the manual work. The only thing is the various different perceptions people have on us. Maybe they will find male artists more credible. It could be a traditional discrimination against women, and there will be fewer opportunities than men. Like the Singapore [Pavilion] in Venice Biennale, I have never had the opportunity to participate. For many years, I have not seen a woman representing Singapore to participate in this exhibition. Female artists have never been selected to participate in this exhibition. Look at those from before, all are with male sculptors.︎
Transcript excerpt from
4. Receiving the Cultural Medallion and observations on the Singapore Art Scene ︎
About the interviewer:
Chow Yian Ping is a senior correspondent at the SPH Chinese Media Group. She writes long reads and features. Between 2004 and 2008, Yian Ping was assistant director and curator at the Singapore Art Museum. Her published works include
Southeast Asia Modern Art
(co-authored with Kwok Kian Chow, Guangxi Art Publishing House). She has curated exhibitions in Singapore and overseas which include: Encounters – Southeast Asian art in the Singapore Art Museum collection; the 5th Shenzhen International Ink Biennale – Singapore Modern Ink; Idealism – Zeng Fanzhi; Xu Beihong in Nanyang. She was also a lead organiser for the 2nd Asian Art Museum Directors' Forum hosted in Singapore. In 2016, she was on the specialist panel of the Singapore Cultural Medallion award.
Back to top ︎