︎Constance Sheares (b. 1941, Singapore) is a respected arts administrator, curator, and writer. She is known for her significant curatorial work at the National Museum (1971–76, 1982–88), and later, as independent curator and consultant, actively promoting Singapore art and artists. Sheares graduated with a Bachelor of Arts (Honours) in European Art History from Courtauld Institute of Art, London, England and a Master's in Asian Art History from the then University of Singapore. She was one of the core staff members involved in the establishment of the National Museum Art Gallery (NMAG) in 1976, curated its inaugural exhibition and two major themed exhibition that followed. Through the many exhibitions and publications she developed, as well as the acquisitions she initiated at the Museum, she helped form the wellspring of art in Singapore. Her master's thesis on Southeast Asian textiles and subsequent fieldwork and acquisitions for the Museum remain one of the most valuable resource on the subject.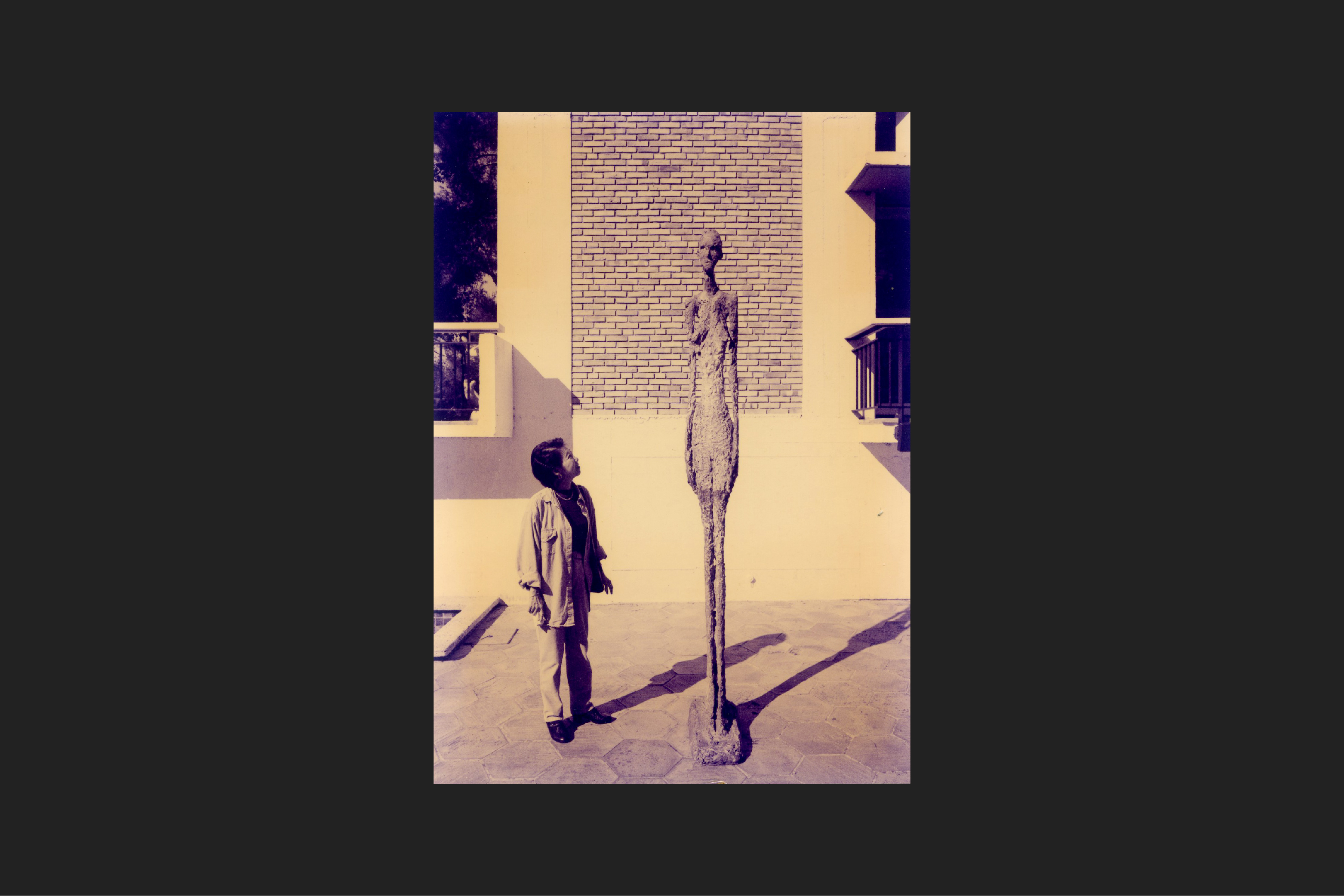 Transcripts of interviews between Constance Sheares and T.K. Sabapathy
Formative years and art history
View PDF ︎


Setting up the National Museum Art Gallery (NMAG)
View PDF ︎


Collection development, policies and curatorship
View PDF ︎


T.K. Sabapathy (TKS): Let's move on to the inaugural show in '76. It must have been a massive undertaking at the time and back-breaking in every way.

Constance Sheares (CS): Yes. Because it was important, it was our first national art gallery, and everyone was waiting to see it. There was a lot of bureaucracy. There was a committee set up for this inaugural exhibition comprised of someone from the Singapore Art Society, I think Liu Kang who was the Chairman or President of the Singapore Art Society, representatives from Ministry of Culture, and the Ministry of Education sent the head of their art department, Christopher and myself. We looked through a list of Singapore artists. Then we decided perhaps we can allow them to submit two or three works and then from those we would select the best. Because of the space constraint, I think there were only about eighty-six or eighty-eight artists that were, in the end, able to display their work, some of them two works. Everything is in the catalogue [National Museum Art Gallery Inaugural Exhibition catalogue], the whole process and—

TKS: Yes, it is. Your thinking on it, you know. Sorry to interrupt. You've now described the advisory committee, or a steering committee consisting of officials from various ministries. But were you the curator for this show?

CS: Yes, I was the curator. But of course, all these people had a say in deciding what exhibits went into the show.
TKS:
Ah. So, you met quite frequently?
CS:
Oh yes, we talked about it, but this was a small committee for this specific purpose. There was also a National Museum Development Board with members including the Permanent Secretary of the Ministry of Culture, maybe also Education, architects like—
TKS:
Ho Kok Hoe?
CS:
Yes, Ho Kok Hoe. Who is the other one? Lim—
TKS:
Chong Keat.︎
Transcript excerpt from
3. Collection development, policies and curatorship ︎
About the interviewer:
T.K. Sabapathy is an art historian who researches and publishes chiefly on histories of modern art and artists in Southeast Asia. His publications have examined the practices of artists such as Ng Eng Teng, Thomas Yeo, Syed Ahmad Jamal, Yeoh Jin Leng, Redza Piyadasa, Tan Teng Kee, Latiff Mohidin, Cheong Chai-Hiang. His account of modern Southeast-Asian art have shaped the art historiography and art discourses of the region. He is currently an adjunct associate professor in the Department of Architecture, National University of Singapore, teaching modules in the histories of art.
Back to top ︎